If you're out to experience the "real" Africa, Zambia is that diamond in the rough. The country has some of the best parks on the continent of wild life, and shares (Zimbabwe) some of the highlights of the region: Victoria Falls in Southwestern Zambia, Lake Kariba and Lower Zambezi National Park in southern Zambia. It is also a fisherman's dream in the form of stone fishermen from all over the world to try their luck on the mighty Zambezi River, hoping to get a fish-toothed tiger or the rare giant vundu. The Avid birders also flock to Zambia to glimpse its fabulous diversity of birds, especially Spaniels Chaplin.
For independent travelers, Zambia, can be a challenge: the distances between cities and major attractions are large, and how to move by car or public transport takes time and patience. But for many, this challenge is part of the attraction of Zambia. Save Lusaka and Livingstone, this is the "real" Africa, so rare among the parties increasingly developed and westernized of the region.
So if you like your trip easy and desert, well grouped in a Westernized version of the homogenate and "Africa"​​, much of Zambia can not appeal. However, if you enjoy a border and a few tourists to Africa, Zambia is the place you're looking for.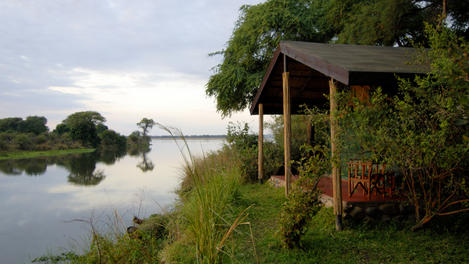 Chipata is the main city, near the Zambian side of the border with Malawi, and a base from which to venture into the South Luangwa National Park. It is cheerful and pleasant, and has a large market (500 m north of downtown), and various bars, cafes, gas stations and banks. There is an internet cafe in Pererenyatwa Rd to Bank Finance.
None found.