If you could travel through a single European country, which would you choose? Italy? France? Germany? How about a little three in one? This can only mean Switzerland!
Travel Ideal Road Trip
Known as the paradise of summer and winter sports (just look at the bright white of 4000 plus Alpine peaks and sparkling lakes), Switzerland is where people first skied for fun. Illustrious names evoke all the romance and drama of the glamorous life of high mountains: Zermatt, St. Moritz, Interlaken, Gstaad, the Jungfrau, Verbier and more. Cities like Geneva (the most cosmopolitan), Zürich (the loudest), Basel and Lausanne pull with the artistic and exciting nightlife sometimes incendiary.
Beyond the elegance of après-ski, edelweiss and Heidi is a complex country of living cultures. Not only has four languages ​​(Swiss German, French, Italian and Romansch), but cultural variety to match. You might be munching sausages to beer in a OOM-pah-pah Stübli one day and pasta with a glass of merlot in a granite cave below. And if the excess becomes a problem to try one of the hot springs of the country, Yverdon-les-Bains to Scuol.
The greatness of the best churches, like the cathedrals of Lausanne and Bern, contrasts with the sparkling treasures, but less known, such as fresh or complex Müstair the abbey of St. Gallen (both World Heritage sites).
The list of enchanting towns is endless: from Lucerne with its covered bridge Neuchâtel and its fountains, from Gruyères with its cheese, and Grimentz with its traditional wooden houses of sgraffito-blazoned buildings of Engadine Scuol cities as and Zuoz.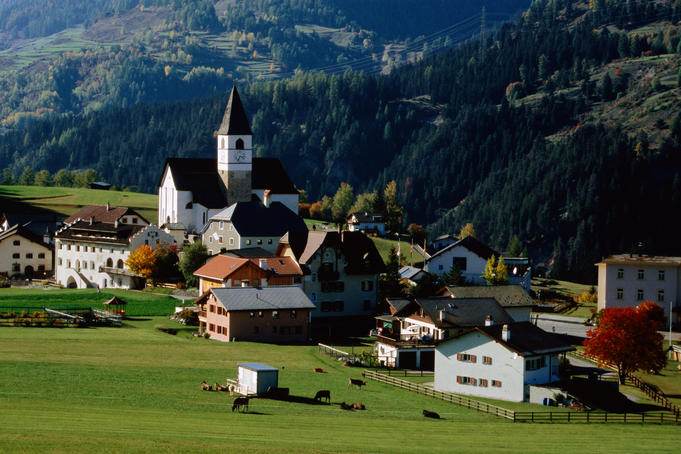 Whether visiting the remotest Ticino villages or sampling of the best wines of the Valais, Switzerland, find a box of chocolates filled with unexpected