Most visitors to Fiji wants little more than a white sand beach, a cloudless sky and the opportunity to go into a coma induced by the sun under a palm tree. At this point, Fiji does not disappoint. The Mamanuca and Yasawa islands of northern arch, like the tail of a line from the body of Viti Levu and Fiji are the stars of film, hanging in the front of the idyllic world of Eden south of the Sea: its coral and cobalt waters blue eye candy offered for films such as Tom Hanks vehicle Cast Away and Brooke Shields to fame, the Blue Lagoon.
Fiji has been in the tourism business for decades and Nadi and Denarau Island hopping escape route has proved a winning formula. The notions that come with cocktails in the alabaster beaches rarely disappoints. The underwater landscape is spectacular, and some of the best and most accessible, is immersed in the Pacific can be found here. His reputation as the "soft coral capital of the world" is well justified and opening the first country resort overwater bungalows in Malolo, Fiji is still flushed with sunburned tourists despite the 2006 coup.
To the northwest of Fiji's largest island, Viti Levu, Yasawa Group is a chain of volcanic islands set to compete with the best-known Mamanucas betting popularity. A daily catamaran threads its way from one bay to the next, dropping off travelers as you go. The Yasawas are sparsely populated and dry spells without rain that once made life so difficult for the villagers is proving to be their most important asset now. Local communities, inspired by the success achieved lower line have been opened 'resorts' budget and try to sell its coral gardens and relaxed charm as "the real Fiji.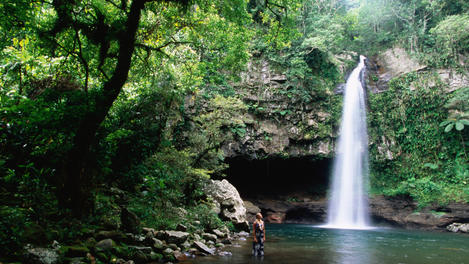 But the Yasawas and Mamanucas – as beautiful as they are – are only part of the equation and there is more to Fiji than ever seen in a beach towel.
To get to grips with the national psyche has to spend time in either of the two main islands, Viti Levu and Vanua Levu. Two thirds of the population lives in urban centers on Viti Levu and found the country, two cities, Suva, the capital and Lautoka, a port city depending on the sugar cane farms that surround it.