There are some obvious points when it comes to visiting Spain, summer and Easter are the most obvious.
January and February
January begins with celebrations of the Three Kings Day on 6, followed by a series of interesting celebrations in the Balearic Islands. The festival of San Sebastián Tamborrada drums is the biggest event of the month.
February is Carnival, with the most important events that appear in Cadiz and the Canary Islands.
Weather:
Cold in the north (Basque Country and Cantabria) and in central areas such as Madrid and Salamanca, wet in the northwest (Galicia and Asturias), but reasonably soft on the south coast. The Costa del Sol should see some sun, but not hot enough to sunbathe. If you're lucky, you might get enough sun in Madrid to support their wine on a terrace outside, but probably still need a jacket.
March and April
Las Fallas, one of the most important events in Spain, takes place in March in Valencia.
Then comes Easter, the Spanish version of extended Passover lasts a week to ten days in the lead up to Easter Sunday. Almost immediately comes the Feria de Sevilla, Seville Festival of bullfighting and flamenco.
Weather:
You can get the warm weather in Andalusia, maybe not, but it's worth packing sunscreen and something to keep the chill out, just in case. The whole country is gradually warming, but the weather can be very variable anywhere. April should see some very warm weather in Andalusia and sunbathing might be possible, but nothing is guaranteed at this time of year.
May and June
There are a number of local festivals in Spain in May: the Festival of San Isidro in Madrid and the Farm Fair and Fair Cruces in Cordoba and Jerez horse festival.
Weather:
Hot on the south and warm in much of the rest of the country, although Madrid may remain variable during May and in northern and northwestern still can expect some cold days. June is much more reliable, with glorious sunshine and warm weather in most parts of the country.
July and August
Running of the Bulls in Pamplona San Fermin festival begins the month (although there are a number of other bull runs at this time as well). There are also horse racing at Sanlucar.
In August, the Feria de Málaga, perhaps the largest summer festival in Andalusia. The month ends with "Tomato Fight" La Tomatina
Weather:
Hot, hot, hot! Central places like Seville and Madrid are ghost towns, as people migrate to the coast to cool off in the sea.
September and October
Much happening in Catalonia in September, with the Festa de Santa Tecla of Tarragona and Barcelona Merce party.
In October, the capture of the Bienal de Flamenco, Flamenco Festival biggest in Spain, every two years (2008, 2010, etc), as well as a number of film festivals.
Weather:
The weather is getting cooler during September and October. There can be quite hot in September (and more bearable than in August), but the later you get the most reliable of time is likely to be.
November and December
In November the country prepares for Christmas, but jazz fans will enjoy the events in Madrid and Granada this month. There are also a number of film festivals.
December is dominated by Christmas and the many events associated with it.
Weather:
This is when the fall turns to winter and the weather will change accordingly. Sunny and cold in the south, only cold in the rest of the country. You can see some snow in December, but this is more likely in January or February.
In Gabon, it might just be in a runway full of goats, dodging forest elephants walk home from the bar, or wandering in a crudely painted dancers celebrating that goes back hundreds of years. Outside Libreville westernized, almost everything is so accessible in Gabon, which has just been recently are already off the beaten path and in the midst of a whole new world. And if by chance you are traveling with a 4WD, mechanical, cash to burn and a French dictionary, which is required to have the adventure of a lifetime. Explore this land is not a walk in a national park. The lack of infrastructure and transport will take you on long trips and bumpy, and practically costs 20 dollars just by breathing the air in the dazzling capital, Libreville.
Travel Ideal Road Trip
But you'll be amazed at what is shaping up to be the next best African ecotourism destination. With the appointment of President El Hadj Omar Bongo, of no less than 10% of the country's land as national parks, closing down the carpenters and miners and their openness to travelers, conservationists and ecotourists – Now possible to explore endless white sand beaches, the primacy full of tropical rainforests, rolling plains and estuaries. Probably the most beautiful country parks, Loango National Park is located on the south coast of Gabon, and is recognized by – catch! – Surf hippos. The forests of Gabon are the East, where Ivindo National Park, with its own elephant camp residents and ecological and gorillas.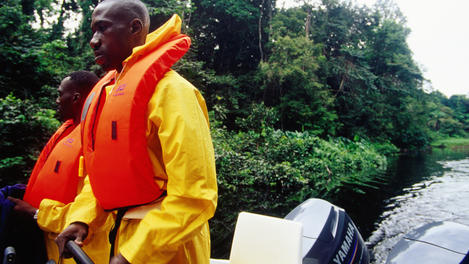 Fans of nature and wildlife will not be disappointed: long hours of walking will be rewarded with the sight of wild creatures in their own pristine environment. The experience will transport you to a time when Mother Earth – not humans – reigned in the country.

When should I visit Spain? So you want to visit Spain? But when is the best? While most tourists visit Spain in the summer months, there are things to do all year round! Your decision about when visiting Spain will probably be based on the time and events happening. On this page you will find a monthly guide to help you make your choice. Once you have decided when to visit Spain, you should think about where to go.