After years of war and isolation, the most pristine environment in Southeast Asia, intact cultures and quite possibly those most chill-out on the land means the destination Laos is fast earning cult status among travelers. Is developing rapidly, but still has a lot of tradition that has sadly disappeared elsewhere in the region. Village life is refreshingly simple, and even in Vientiane, it is hard to believe this sort of languid riverfront life exists in a national capital. Then, of course, is the historic royal city of Luang Prabang, where watching as hundreds of saffron-robed monks move silently among centuries the monasteries is as romantic as a scene that you will experience anywhere in Asia.
Away from the cities, there is more to be seen, the Plain of Jars in Xieng Khuang province, the forested mountains of northern Laos, the gothic limestone karsts around the backpacker shelter Vieng Vang and the Deep South, more beyond the market area Pakse, is Si Phan Don (Four Thousand Islands), where the mighty Mekong river spreads and all hammocks are made.
The wilderness of Laos is attracting travelers in search of nature, adventure, or both. Kayaking, rafting, climbing and biking are available, but the community-based trekking is popular because it combines spectacular natural attractions with the opportunity to experience the "real-Laos" with a family home town – while spending your money where most needed.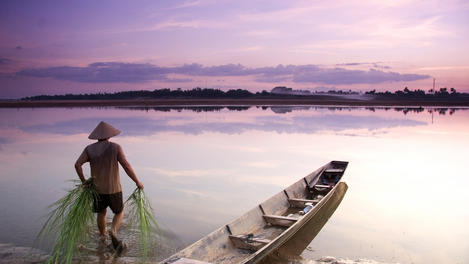 There is undoubtedly a tourist route that grows in Laos, but that just means that there are plenty of ways of Route 13 where you can make your own way. After all, half the fun of traveling here is on the same trip – the people you know, seats share chickens, and retakes Wrong Lao-Lao drinking with family smiling down the road less traveled.