Flick through the brochures bright and topics are thick and fast. Malawi is "the warm heart of Africa" or "Africa for beginners", and the lake the lake of stars. Everything seems too good to be true, but, with breathtaking scenery and varied and very friendly local people, together with the relative ease of travel here, Malawi really live up to expectations.
Great attraction is Lake Malawi: a magnificent piece of crystal clear water stretches some 500 kilometers from Malawi's eastern border, separating it from the wild and mountainous coast of Mozambique and Tanzania. Pepper isolated villages of northern lake and Liwonde National Park lies at its southern end. About 500 species of fish inhabit the freshwater lake and diving and snorkeling are excellent. Malawi is not only for water babies and sun, though, there is much here to stay active and Malawi's landscape is surprisingly diverse. None of the heights of Mount Mulanje fog or Nyika National Park, which offers steep cliffs, dramatic peaks, endless rolling grasslands and some of the nicest walking trails throughout the African continent.
Many travelers just pass through the country for a couple of days, the intention of racing across Africa, places of interest 'bigger'. This is a shame, since Malawi has much to offer. Take time to explore the desert highlands, diving and swimming in the warm waters of the lake, or simply enjoy the vibrant local flavor and you're sure to find yourself seduced.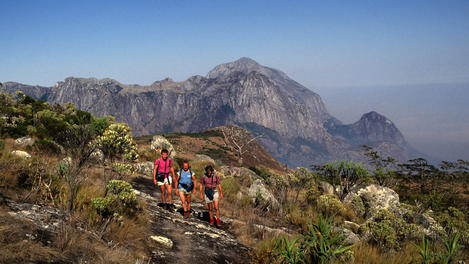 In the surrounding region dry and dusty, Karonga is a relaxed little town with wide streets and pastoralists. It is the first city and the last on the road between Malawi and Tanzania, and has some good facilities, including the only bank in the north of Mzuzu.