Angola is a revelation – in more ways than one. Marked by years of war painfully debilitating and untouched by foreign visitors since the 1970s, the country remains remote and unknown, with few observers of both the geographic highlights and vast cultural riches that are hidden behind a veneer violent appearance. But with the recent removal of a 40-year civil conflict ushering in a prolonged period of peace and stability, opportunities for exploration opens in silence. For outsiders the attractions are many. Despite widespread poverty, corruption, innate and infrastructure devastated by decades of indiscriminate fighting, Angola has an appeal that few countries can match. Here, in the heady heat of equatorial Africa, you will find some of the most polite of the continent and discover many of its best kept secrets.
Relax on the long beaches, solitude shows untouched natural parks or sift through the ruins of Portuguese colonialism. From Luanda to Lubango, the nuances are alarming.
Despite advances in infrastructure and the security situation improved dramatically, travel to Angola remains the preserve of adventurers, fanatics or those budgets.But flexible transport network gradually recovering and wildlife that are sent to repopulate the depleted national parks, signs of recovery are more than a mirage.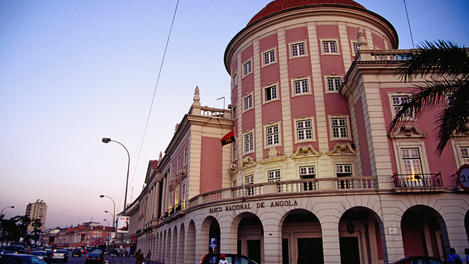 Angola is halfway along the path of economic and political atonement, and it would be a shame to lose the chance of a spectacular renaissance.