Mountainous Macedonia still has an air of mystery to it. At the same time old and new, which is struggling to find its place in the postcommunist world. Orthodox monks dressed in black are just as much a part of this renewal, as the hordes of teenagers, dressed in the latest fashions in Italy, drinking coffee in the stylish bars of the capital.
For outdoor types is a paradise. His extensive jungle allows ample opportunities for hikers, climbers and skiers. Try the stunning Mavrovo National Park west of Macedonia for the best ski slopes in the country and some unforgettable mountain views. Meanwhile, the ancient ruins fascinate anyone who has any interest in history, like the monastery of Sveti Naum amazing. The culturally rich city of Ohrid is one of the highlights of Macedonia, with its beautiful lake and spiritual significance, the capital Skopje is a bustling place, where stereotypes of Eastern Europe and unexpected attractions coexist with interesting results. In summary, for a small place that is filled with something for almost everyone.
Apart from spectacular peaks of Macedonia, lakes and rivers, is the hospitality of the inhabitants of this most southern Slavic nations that will make your visit unforgettable.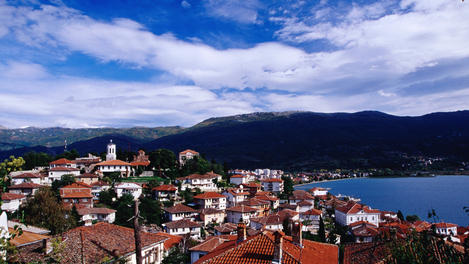 The highlight of any trip to Macedonia, Ohrid is a place of spectacular beauty, rich in history and culture. The crystal clear waters of the lake and plentiful accommodation make it a magnet for tourists in summer, making this small, quiet place, with its evocative cobbled streets dotted with picturesque churches, in a vibrant party town.