Few countries have a tourism image for full of clichés, such as Ireland. From shamrocks and leprechauns in Shillelagh, lovable rogues and 40 shades of green, there are plenty of cliches to wade through before the fight on the ground in the real Ireland.
But it is worth looking beyond tourism Community, by the Emerald Isle (sorry, not going back) is one of the jewels of Europe, a large performing arts of lake, mountain, sea and sky, which is still great enough to provide a jaw drop despite the best efforts of developers in the scar some of the most beautiful parts with tight rows of villas. From the loneliness, the wind swept desert peoples Donegal port postcard of County Cork, there are countless opportunities to get outside and explore, either surfing beach breaks of Bundoran, the cycle of the coast County Antrim, or walk through mountains of Kerry and Connemara.
There are also cultural delights, of course, in the land of Joyce and Yeats, U2 and The Undertones. Dublin, Cork and Belfast have world-class restaurants, the party-in pubs and a scene walking on foot live music while you can track jam sessions of traditional Irish music pub in places like Galway, Doolin, and Killarney. And there is a wealth of history to discover, from the numerous medieval castles and the first Christian monasteries to the powerful political murals of Belfast and Derry, and one of the largest concentrations of prehistoric monuments in Europe.
So enjoy the Guinness by all means, but put aside the forest of clubs for something and try to get a view of reality Ireland.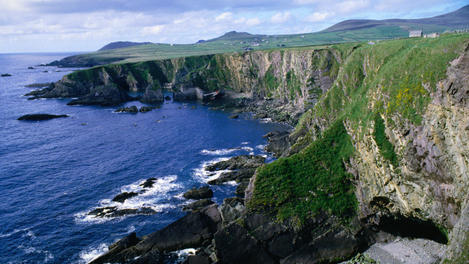 None found.