The earthquake of January 2010 is the latest, and possibly the most tragic of events that have occurred in the nation impoverished island of Haiti. While failed state and the media scapegoat, Haiti has had long dark shadow to bright sunlight the rest of the Caribbean. Optimism about the imminent rebirth of Haiti has been subsumed under the horrors of the earthquake, which has resulted in tens of thousands dead and millions of displacements.
Despite the hardships that Haitians have endured in recent years, the country has maintained a welcoming spirit and pride. We can only hope that this spirit can support the people of Haiti through its recent trials, and that Haiti can finally leave his shady past, present and tragic.
Sheltered by a beautiful 3 miles across the bay, the old port of Jacmel coffee is one of the nicest cities in Haiti and quiet. Just over a couple of hours drive south of Port au Prince, is a weekend destination for residents of the city, and houses one of the best carnivals in the country every Lent. But throughout the year, Jacmel is a great place to recharge the batteries.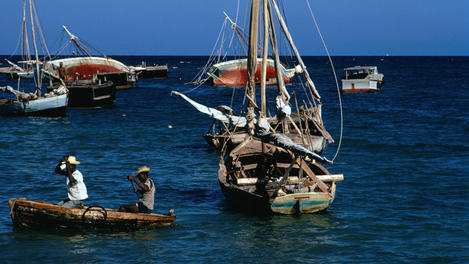 Part of the charm of Jacmel is due to the old town, full of mansions and warehouses of the merchants with a late Victorian grace poking behind the wrought iron balconies and peeling facades.