The Danes are mostly a happy group. In fact, if you believe that the satisfaction surveys that come out every two years, Denmark is one of the happiest countries on earth with some of the best quality of life. Along the winding cobbled streets Danes shop and dine in some of the most exciting places in Europe. Restaurants Copenhagen has more Michelin stars than any other city in Scandinavia, and Denmark as a whole, no doubt, would have more if Michelin inspectors never bothered to leave the capital and the chief of Aarhus and Aalborg or around. Even the rules in a Danish daily coffee are generally very high.
Beyond the capital and major cities, Denmark offers a mix of lively cities such as Ribe and Odense plus rural, medieval churches, Renaissance castles and tidy 18th-century village. Neolithic dolmen, preserved 2000 years old, "people of the swamp" and the impressive Viking ruins are just some of the remains of the long and fascinating history of the nation.
Denmark continues to end effortlessly cool style in the world of furniture design, fashion, architecture and graphic design, as it has for the past half century or so. This obsession with good design, detail and fine craftsmanship is evident even in something as mundane as a subway car or train Copenhagen.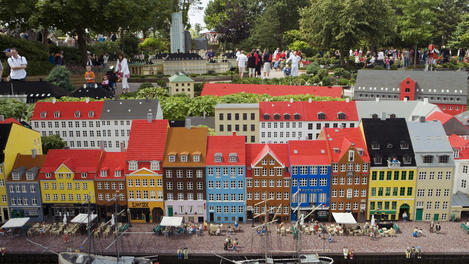 Centuries in the Viking Age, Denmark remains largely a maritime nation, bordered by the Baltic and North Sea. Nowhere in the country is more than an hour's drive from its beautiful coastline, much of which is full of splendid white beaches.