There are some obvious points when it comes to visiting Spain, summer and Easter are the most obvious.
January and February
January begins with celebrations of the Three Kings Day on 6, followed by a series of interesting celebrations in the Balearic Islands. The festival of San Sebastián Tamborrada drums is the biggest event of the month.
February is Carnival, with the most important events that appear in Cadiz and the Canary Islands.
Weather:
Cold in the north (Basque Country and Cantabria) and in central areas such as Madrid and Salamanca, wet in the northwest (Galicia and Asturias), but reasonably soft on the south coast. The Costa del Sol should see some sun, but not hot enough to sunbathe. If you're lucky, you might get enough sun in Madrid to support their wine on a terrace outside, but probably still need a jacket.
March and April
Las Fallas, one of the most important events in Spain, takes place in March in Valencia.
Then comes Easter, the Spanish version of extended Passover lasts a week to ten days in the lead up to Easter Sunday. Almost immediately comes the Feria de Sevilla, Seville Festival of bullfighting and flamenco.
Weather:
You can get the warm weather in Andalusia, maybe not, but it's worth packing sunscreen and something to keep the chill out, just in case. The whole country is gradually warming, but the weather can be very variable anywhere. April should see some very warm weather in Andalusia and sunbathing might be possible, but nothing is guaranteed at this time of year.
May and June
There are a number of local festivals in Spain in May: the Festival of San Isidro in Madrid and the Farm Fair and Fair Cruces in Cordoba and Jerez horse festival.
Weather:
Hot on the south and warm in much of the rest of the country, although Madrid may remain variable during May and in northern and northwestern still can expect some cold days. June is much more reliable, with glorious sunshine and warm weather in most parts of the country.
July and August
Running of the Bulls in Pamplona San Fermin festival begins the month (although there are a number of other bull runs at this time as well). There are also horse racing at Sanlucar.
In August, the Feria de Málaga, perhaps the largest summer festival in Andalusia. The month ends with "Tomato Fight" La Tomatina
Weather:
Hot, hot, hot! Central places like Seville and Madrid are ghost towns, as people migrate to the coast to cool off in the sea.
September and October
Much happening in Catalonia in September, with the Festa de Santa Tecla of Tarragona and Barcelona Merce party.
In October, the capture of the Bienal de Flamenco, Flamenco Festival biggest in Spain, every two years (2008, 2010, etc), as well as a number of film festivals.
Weather:
The weather is getting cooler during September and October. There can be quite hot in September (and more bearable than in August), but the later you get the most reliable of time is likely to be.
November and December
In November the country prepares for Christmas, but jazz fans will enjoy the events in Madrid and Granada this month. There are also a number of film festivals.
December is dominated by Christmas and the many events associated with it.
Weather:
This is when the fall turns to winter and the weather will change accordingly. Sunny and cold in the south, only cold in the rest of the country. You can see some snow in December, but this is more likely in January or February.
Clinging to the Andes, between the arid coastal desert and the lush area of the Amazon rainforest in Peru offers a wide range of experiences that can be difficult to choose between them. Solemn pilgrimage to the gods and indigenous Christians. Neon lights of discos full of young people get to enjoy. Ancient ruins divulge secrets of prehistory. There are museums to visit, Ogle lakes, waves for surfing, labyrinthine cities to explore.
This is a country where practices are deeply rooted – 5000 years to be exact. However, it is a constantly energized by new influences. In Peru, you can enjoy African rhythms, admire impressive Catholic churches and examine indigenous textiles inspired by pre-Columbian tradition.
Meanwhile, prepare to send to your vision (and camera) at full speed. Peru is home to snowy mountains, giant sand dunes, flocks of brightly colored tropical birds, postcard perfect volcanoes and rocky outcrops in the Pacific inhabited by sea lions argumentative.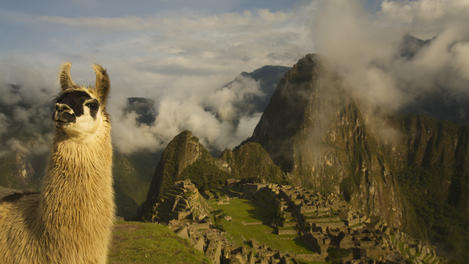 And do not forget the food – a reward of sublime concoctions made ​​from local ingredients and contemporary. You will need weeks to enjoy the wide selection of delicacies: from rare strains of potatoes for a guinea pig for succulent sea mollusks.
When you hear the word "Japan", what do you think? Does your mind fill with images of ancient temples or futuristic cities? Voices visions of mist-shrouded hills or lightning-fast high-speed trains? Do you think dress dresses or kimono geisha-business-CLAD? Whatever image you have of Japan is likely to be necessary because it is all there. But it also may have some misconceptions about Japan. For example, many people believe that Japan is one of the most expensive countries in the world. In fact, it is cheaper to travel to Japan in much of North America, Western Europe and parts of Oceania. Others think that Japan is impenetrable or even downright difficult. The fact is that Japan is one of the easiest countries to travel. It is simply a place that will remind you why he began to travel in the first place.
If traditional culture is yours, you can spend weeks in cities like Kyoto and Nara, gorging yourself on temples, shrines, kabuki, O (stylized dance-drama), tea ceremonies and museums filled with treasures of the rich Japan's artistic heritage. If modern culture and technology is your thing, the cities of Japan are an absolute wonderland – an easy look at the future of the human race, complete with trend-setting cafés and fabulous restaurants. Outside the cities, natural wonders found throughout the archipelago. From coral reefs of Okinawa in the ski resort of Niseko, Japan has more than enough natural wonders to compete with its cultural treasures. Then there's the food: if it is impossible fresh sushi in Tokyo, perfectly battered tempura in Kyoto, or a bowl of ramen in Osaka abundant, if you're going to love Japan.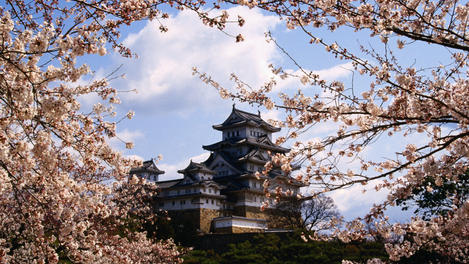 However, for many visitors, the true highlight of his visit to Japan is the kind hospitality of the Japanese themselves. Whatever your image of Japan, which undoubtedly exists somewhere in the archipelago – and is waiting for you to discover!
Perhaps the ultimate in luxury long-distance, the Maldives is currently enjoying incredible growth again after recovering from a series of disasters in recent years, including coral bleaching caused by El Niño and the 2004 tsunami horror . In fact, so superior are its beaches, so cobalt blue waters and warm your host country that has become synonymous with paradise, either for the couple, sun worshipers or divers.
A geological eccentricity at the center of the Indian Ocean, the Maldives are a series of ancient coral reefs that grew up around the sides of prehistoric volcanoes. These vast structures have collapsed a long time in the ocean, leaving behind the coral islands of incredible natural beauty, is now being colonized by travelers in search of pampering and romance without restraint, from the modernity of 'Women in the idyllic paradise of the southern atolls.
This is the simplified life of simplicity – bright blue skies, sunshine all year round and fantastic diving and snorkeling lagoons in the temperature of bath water. The country embraces travelers from around the world allowing them the freedom to require tourists without compromising the depth of the Muslim faith a little island.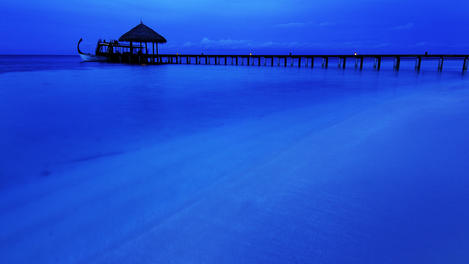 This is an exciting time to visit a country in the frenzy of development. Every few months has recently opened stations of the leading brands of range of eco-boutiques, back to nature, hotels. Not cheap, even after all this is a place for a vacation of his life (and this phrase suddenly takes on new meaning here). The Maldives requires the attention of anyone looking for a break only indulgent, nature and the breathtaking beauty that stays with you long after your tan has faded.

When should I visit Spain? So you want to visit Spain? But when is the best? While most tourists visit Spain in the summer months, there are things to do all year round! Your decision about when visiting Spain will probably be based on the time and events happening. On this page you will find a monthly guide to help you make your choice. Once you have decided when to visit Spain, you should think about where to go.